Helping protect Northeast Arkansas for over 25 years
Make 141 Shooting Range your go-to service provider for protection and self-defense training in Jonesboro, Arkansas. We provide outstanding services that immediately give you an upper hand when dealing with real-world emergencies. We offer concealed carry classes in Jonesboro and Paragould, Arkansas. We provide Field-Proven Concealed Carry Training and Certifications in the Jonesboro, Walnut Ridge, and Paragould, Arkansas areas, and if you need us to come down to your business, we can do that as well. We offer Concealed Carry Permit Training, CPR, BLS, Active Shooter, Conflict Management, Self-Defense, Stop the Bleed, Church Security, and many other training options. 
Need a license of concealed carry?
Living In a world with so many unpredictable happenings, the need to develop certain skills to help you defend and protect yourself, your family, and your business when prompted is vital. We offer unique concealed carry training to both individuals and organizations. Our concealed carry training includes Basic Concealed Carry, Enhanced Concealed Carry, Renewals, and our most popular Basic and Enhanced Combination class. 
CPR
AND FIRST AID
TRAINING
OTHER FIREARMS
TRAINING CLASSES
Learn to shoot smoothly and effectively at the best firearm training classes in Jonesboro, Arkansas. Owning a firearm is only one ingredient in your personal and home protection plan, and knowing how to use it properly to defend yourself is another. However, there is more to being able to handle a gun than just knowing how to pull a trigger. What is your aim? Learn to shoot better than your friends (marksmanship), NRA Range Safety Officer, Shooting Around Barricades, Marksmanship, Movement with a Defensive Handgun, and many more specialized skills-building workshops are available to help you be the protector of your family.
CORPORATE
TRAINING CLASSES
Get your staff trained today for proper handling of future emergencies or times of distress. This training will help boost their morale and self-confidence and, most importantly, teach them what to do and how to react when faced with emergencies or danger while helping the business keep a physically and emotionally safe environment for workers and customers alike. We offer training classes for the following preplanned practiced responses: Medical Emergencies, Active Shooter Response, De-escalation and Non-escalation Conflict Management, and any other Self-defense type training you need. 
If you reside in Jonesboro, Little Rock, Searcy, Poplar Bluff, Kennett, Memphis, Blytheville, or anywhere in between, contact us for an outstanding personal safety training service. 
It is crucial that we are prepared for an active...
Read More
What Sets 141 Shooting Range Apart?
141 Shooting Range is the top leader in concealed carry, CPR, BLS, and personal safety training facility in Jonesboro, Arkansas. We have all the right certifications needed to stand out as expert safety trainers. We are certified in Vistelar, ARMA Training, American Red Cross, American Heart Association, ASHI, Medic First Aid, NRA instructors, USCCA, and too many others to list. Our training covers everything you need to be self-equipped when faced with unavoidable human conflict.
The foundation on which our establishment was built makes us stand out even more amongst our competitors. 141 Shooting Range was founded by Logan Lee, popularly known as Mr. Lee— the founder of four full-time karate schools in Northeast Arkansas, which have empowered their respective communities with real-world self-defense skills for the past 23 years. The foundation of this great establishment was built based on passion, great knowledge in the aspect of self-defense, and most importantly, commitment to sharing this information.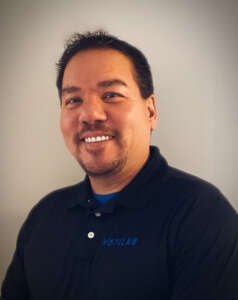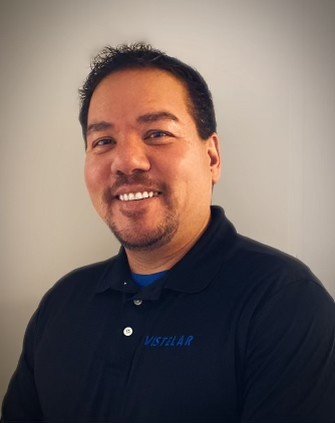 At 141 Shooting Range, we provide high-quality concealed carry classes, cpr, active shooter, and more in Jonesboro, Arkansas, and we can also travel to your organization in any city to offer our unique training services. Training with us guarantees you access to the same material that's taught to police, military, medical, and correctional officers around the world.
For self-defense situations requiring the use of force, we offer courses that provide court-defensible training, are field-proven, and look good on camera. This along with immediate first aid skills so that you can protect yourself physically in a confrontation and the potential legal and financial aftermath.
Sign up and come to the only NRA-certified range in our community used exclusively for concealed carry and firearms courses.
Get in touch with us today for all your Arkansas enhanced concealed carry shooting requirements.
***We are not an open range, and we do not conduct recreational shooting. We offer firearms training by appointment.
We help you be exceptional!
Training for All levels of students
IF YOU WANT A CLASS THAT IS NOT SCHEDULED YET, LET'S KNOW AND WE WILL ADD ONE !
141 Shooting Range consists of an expert team qualified to give the perfect training in self-defence skills addressing the entire spectrum of self-defence. All team members are highly trained in their field, guaranteeing an all-thorough positive outcome in your training, from proper firearm management to active shooter response training, to CPR and first-aid skills. 
Safety is our number one priority. Being able to take charge of unfortunate situations to guarantee your safety is what we stand for. Staying on guard by possessing the necessary self-defense skills is the key to ensuring your safety wherever you are.
Our mission is to ensure that the good citizens of Jonesboro, Paragould, Walnut Ridge, and other cities in Arkansas, Missouri, and Tennessee are far from being vulnerable when faced with emergencies and dangers. We promote a measured, practical approach to self-defense.
We will ensure that you get quality personal safety training, from CPR certifications to concealed carry permits, all these will be given to you at prices that are under the value of the training you will receive. In addition, we promise to always deliver the best Jonesboro self-defense training, services, and more.
1200

Google & 200 Facebook Reviews
1200

Google &
200 Facebook Reviews