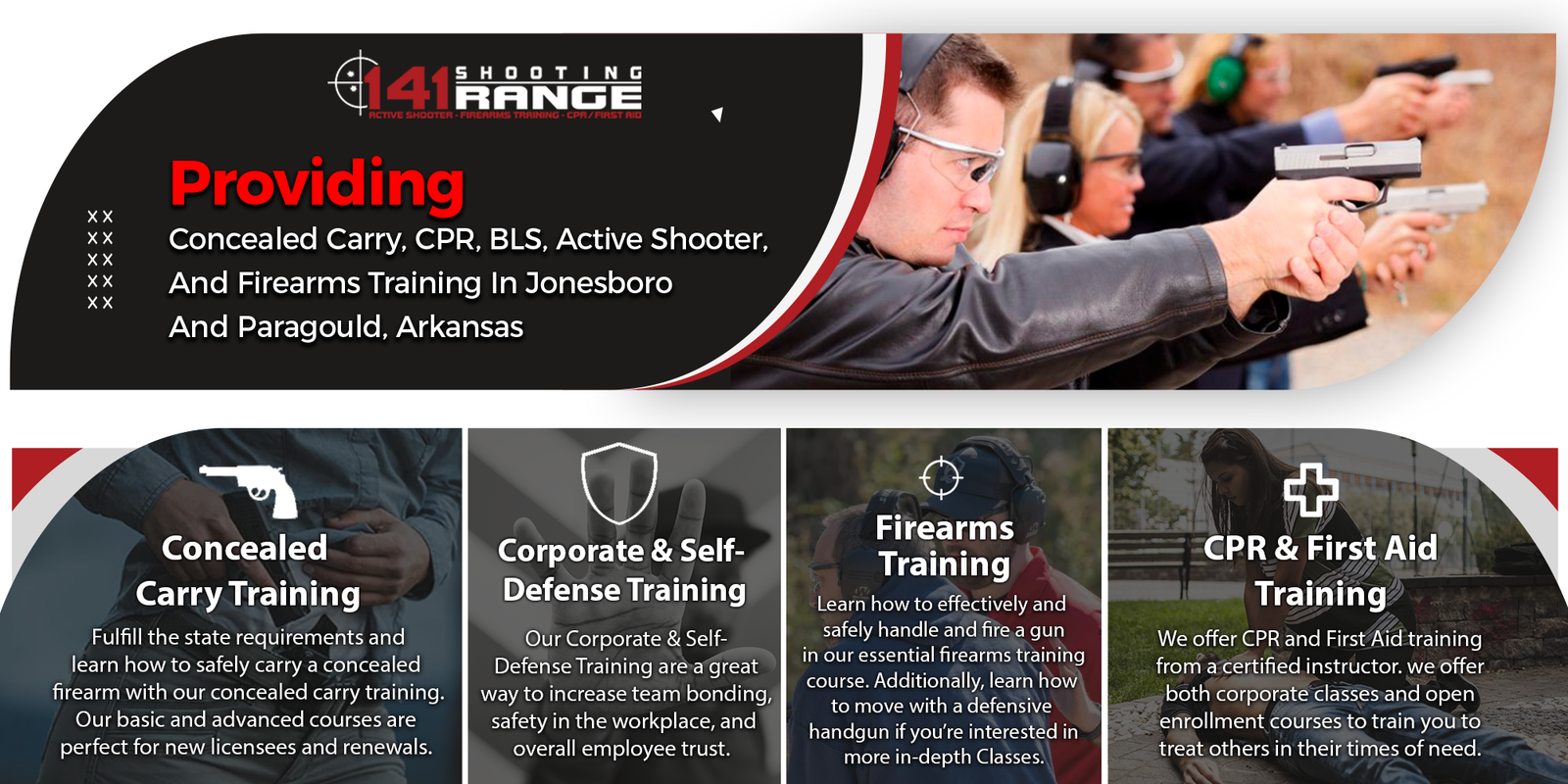 With 1500+ Google Reviews We are Best and Top Rated CCW Trainers around
Jonesboro
Paragould
Little Rock
Searcy
West Memphis
Mountain Home
Arkansas
1600+ Google & 300+ Facebook 5 Star Reviews
We're thrilled to have reviews from our satisfied students who can attest to the power of our Concealed Carry First Aid, CPR, BLS. Firearms, Active Shooter, Confilict Management & Other Trainings. We work with subject matter Experts & Certified Instructors to Develop High Quality, Comprehensive & Updated Curriculum.
We teach the Top-Rated Concealed Carry, AR-15/aR15/M4, CPR, BLS, Active Shooter, Self-Defense, and Conflict Management Training in Jonesboro, Paragould, Memphis, Little Rock, Poplar Bluff and anywhere in between!
What does 141 Shooting Range teach?