Discover
New Skills in Our Corporate Training Programs
If you're looking to create a memorable team-building experience that also offers practical benefits, 141 Shooting Range is proud to offer curated Corporate Training events that will offer your company the chance to enhance their first aid knowledge, learn real-world active shooting safety, and forge stronger bonds outside of the workspace. Our team of professional instructors can help individuals of any age, ability, or experience level enjoy life to the fullest and glean real insights about teamwork, awareness, and focus. We service Missouri, Arkansas, Tennessee, and Mississippi for any of your Corporate Training needs.
Just fill out the short form below to learn more!
Our Corporate Training Is Useful, Unforgettable and Convenient. We will come to you!
Our training will give your team confidence in the workplace, resulting in higher productivity and a more tight-knit corporate community. As they learn and practice together, they'll also gain strong teamwork and leadership skills, understand how to communicate more effectively, and sharpen their strategic thinking ability.
We have already worked with several companies in the Northeast Arkansas area, and they're reaping the benefits. Reach out to us and talk to us about your needs, and 141 Shooting Range is happy to work with you to create a customized experience and travel to you so that it will help employees achieve greater things at home as well as in the workplace.
Our corporate training programs offer
If you're looking for a way to bring your team together, reach out to us at 141 Shooting Range. As a hub for the Northeast Arkansas community, we can help to create camaraderie and teamwork through our corporate training programs, as well as sense of safety.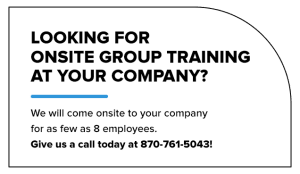 Join Us in Northeast Arkansas OR We Can Come To You For Unique & Exciting Team-Building!
Our corporate training programs are customizable, offer real benefits, and are led by proven leaders who will be able to take your team's productivity and safety to the next level. Whether you're only interested in a fun, high-energy outing to help your team bond or if you're looking to offer members of your company transferable skills that will carry over into their daily lives, our corporate training programs at 141 Shooting Range are personalized and will set you up for success. Please call, text, email, or use our contact us form to talk about your specifics needs and how we can come to you!
Or just fill out the short form below to explore corporate training!
Start Your Self-Defense Journey Today!
Looking for a fun and exciting seminar for your group or organization? Are you looking to give your employees knowledge to keep them safe in any situation?
Look no further.
At 141 Shooting Range, we're giving you the chance to combine proven training with essential Self-Defense skills that can keep you or your organization safe in any situation.
Join us here in Bono for a tailored seminar on self-defense that's perfect for women's safety, Corporate self-defense, and so much more. Fill out the short form on your screen to learn more today!
Our Self-Defense Seminars is held in a high-energy environment where you can develop tools like:
Simple striking skills for any threat
Improved situational awareness
Decisive reaction times to danger
Effective hand-to-hand self-defense
Incredible self-confidence in all aspects of life
Why Is Self-Defense Seminar Right For You Or Your Organization?
The truth is, most people don't know the first thing about defending themselves in a dangerous situation. And like it or not, you or someone within your organization could find themselves face-to-face with a threat at any moment.
That's why our team here at 141 Shooting Range is helping men and women across our community learn practical skills to stay safe.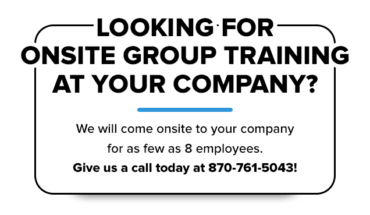 Challenge Your Body. Prepare Your Mind.
Successful Self-Defense Seminars are all about preparing your organization to stay safe and ready to act.
At 141 Shooting Range, we're committed to teaching your organization how to stay safe regardless of the situation.
But we're also here to do so much more.
Our Self-Defense Seminars are perfect for:
Corporate self-defense
Women's self-defense
Situational awareness
Bully management
Child safety
Get More From Your Seminar With Our Corporate Self-Defense Classes In Bono
Don't waste your time with ineffective seminars. We have trained professionals who are skilled in tailoring Corporate Training specifically designed to your organization's needs.
Join us here at 141 Shooting Range and combine the best parts of effective self-defense skills in an environment that will bring your team or organization closer together.
Fill out the short form on your screen to learn more about our Corporate Self-Defense Seminar here in Bono!
What CPR & First Aid Training Is Right For Me or My Company?
"Learn CPR and First Aid skills from a Certified Instructor"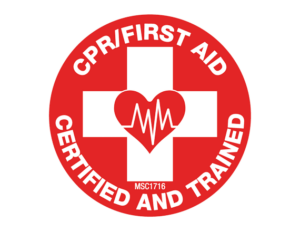 Our courses are for anyone with limited or no medical training who needs a course completion card in first aid to meet job, regulatory, or other requirements.
We offer mostly corporate-type training for CPR and first-aid classes, however, we try to do one open enrollment class a month maybe two.
We offer AHA Heartsaver and Bls, American Red Cross, and ASHI certifications and travel to your location in Jonesboro, Little Rock, Searcy, Poplar Bluff, Kennett, Memphis, Blytheville everywhere in-between.
If you need someone to train you or your staff for an emergency, 141 Shooting Range offers comprehensive CPR and first aid training, Emergency Medial Respons, Stop the Bleed, and many other pieces of training
1200

Google & 200 Facebook Reviews
1200

Google &
200 Facebook Reviews