Stay Safe Wherever You Go With A Concealed Carry License
Get professional U.S.C.C.A. and NRA Certified instruction for your concealed carry permit and discover why 141 Shooting Range is the leading provider for firearms training in Jonesboro, Paragould, and all of Northeast Arkansas. Besides getting high-quality instruction at the only NRA-Certified range around dedicated to concealed carry training, you'll also have the opportunity to take your basic and enhanced concealed carry courses separately or combined (most popular), while getting the most out of each class at our state-of-the-art facility. We even handle renewals!
Just fill out the short form on your screen or register for a date below to get started on your basic or enhanced concealed carry permit. What's the difference? Click here to learn which concealed carry permit is best for you!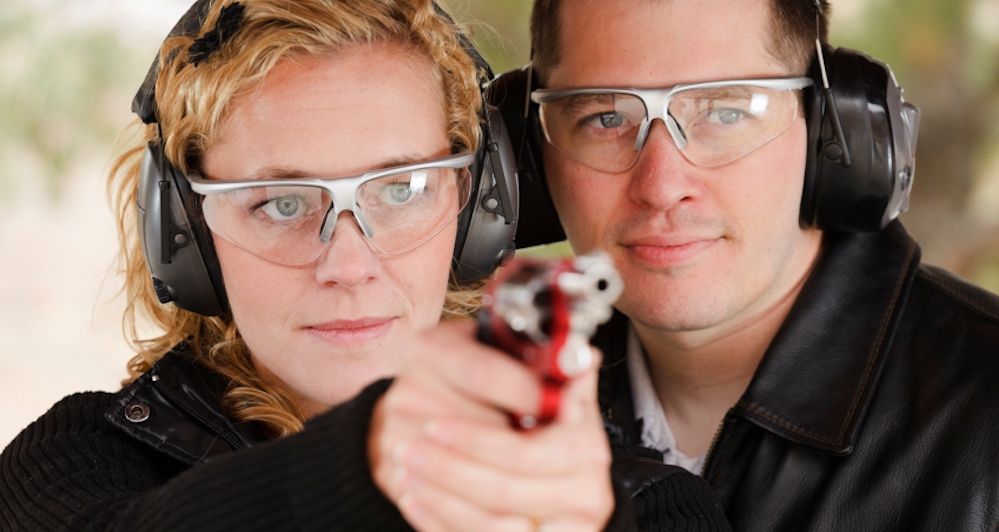 Why Get A Concealed Carry License?
Having a concealed carry license allows you to feel safe, protect yourself, and never have to worry about whether or not you'll be a victim in an increasingly dangerous world. If you're new to handling a gun, our basic concealed carry class will introduce you to firearm safety and our professional instructors will keep an eye on you to ensure that your firearm is properly handled. 141 Shooting Range has decades of experience in gun safety and self-defense, and we're proud to bring that wealth of knowledge to the people of Jonesboro, Paragould, and Walnut Ridge.

Our concealed carry classes will offer you:
Confidence and peace of mind
A bona fide concealed carry license
Professional, U.S.C.C.A. Certified, high-quality instruction
Extensive knowledge of firearm use and safety
Take a look at the Registration Calendar below to find the best time for you!
Get Your Ticket For Jonesboro's Best Concealed Carry Program Today!
141 Shooting Range has provided top-quality concealed carry training to Northeast Arkansas for over a decade. Join us at our convenient location near Jonesboro, Paragould, and Walnut Ridge and acquire your concealed carry permit with ease -- you'll get the best firearms training available in a beautiful, spacious location. Your safety, and the safety of our community, is our number one priority.
Just fill out the short form below to get started with concealed carry training!