What to bring to the course:
(This list is for firearms classes only! CPR/First-Aid and Active Shooter classes are performed at the location specified in ticket confirmation email that is sent following registration.)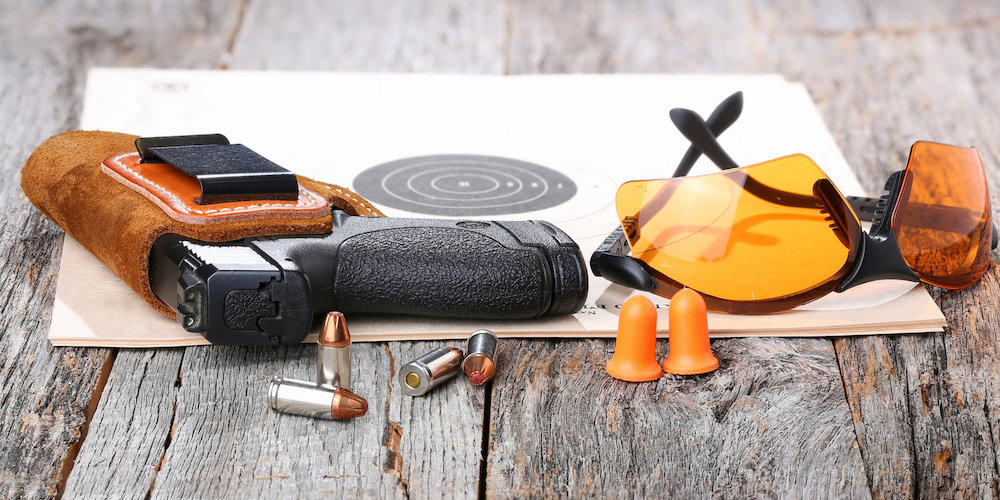 1. HEARING PROTECTION (PLUGS OR MUFFS ARE FINE). WE RECOMMEND WEARING BOTH SOFT AND HARD PROTECTION AT THE SAME TIME
2. EYE PROTECTION (WRAP AROUND GLASSES REQUIRED) AND A BASEBALL HAT
3. SNACKS; IT'S A LONG CLASS -- EVEN LONGER WHEN YOU'RE HUNGRY AND THIRSTY.
4. PLEASE LOOK AT YOUR TICKET COURSE DESCRIPTION ON THE SPECIFIC FIREARM EQUIPMENT LIST THAT WILL INCLUDE: FIREARM, NUMBER OF MAGAZINES NEEDED, AND HOW MUCH AMMUNITION
5. PRINT DIRECTIONS TO RANGE OR SCREENSHOT OUR DIRECTIONS PAGE.
6. BOOTS OR OTHER OUTDOOR SHOES, AS IT MAY BE MUDDY
7. CASH FOR THE CLASS (EXACT CHANGE IS APPRECIATED). NO CREDIT CARDS OR CHECKS ACCEPTED.
8. TALK A FRIEND OR FAMILY MEMBER INTO COMING WITH YOU AS A PAYING STUDENT -- IT'S MORE COMFORTABLE THAT WAY.
9. DEPENDING ON THE COURSE YOU SIGNED UP FOR MAKE SURE YOU READ ANY INFO ON WHAT YOU NEED TO BRING SPECIFIC TO THAT CLASS.
10. PRINT ALL PAPERWORK NEEDED FOR CLASS FROM YOUR ONLINE PREWORK THAT IS/WAS EMAILED TO YOU VIA A CONFIRMATION EMAIL